Taping with a Lapomatic: now with a discounted price!

E-commerce will, most likely, increase with the holidays coming up. More products, packages and parcels will be send out to customers. Packing products fast, easily and professionally is a must during these times. Our Lapomatic paper tape dispenser is the solution.
Working with the Lapomatic is up to 10 seconds faster per box than taping with a handtool. Products are protected against theft due to the paper tape and the boxes are fully recyclable after use.
For a limited period only, we can offer the Lapomatic for a discounted price!
Now is the time to invest in a robust, quiet and user-friendly tape dispenser, such as the Lapomatic. Find more information about the Lapomatic paper tape dispenser in this brochure.
Please contact your sales representative or contact us via +44 1480 216777 for more information about this offer.
Offer only for a limited period, until 31-12-2020. Not in combination with other offers.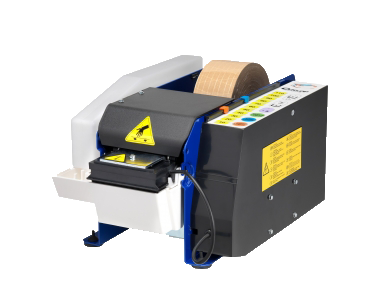 Battery powered strapping tools for a discounted price!